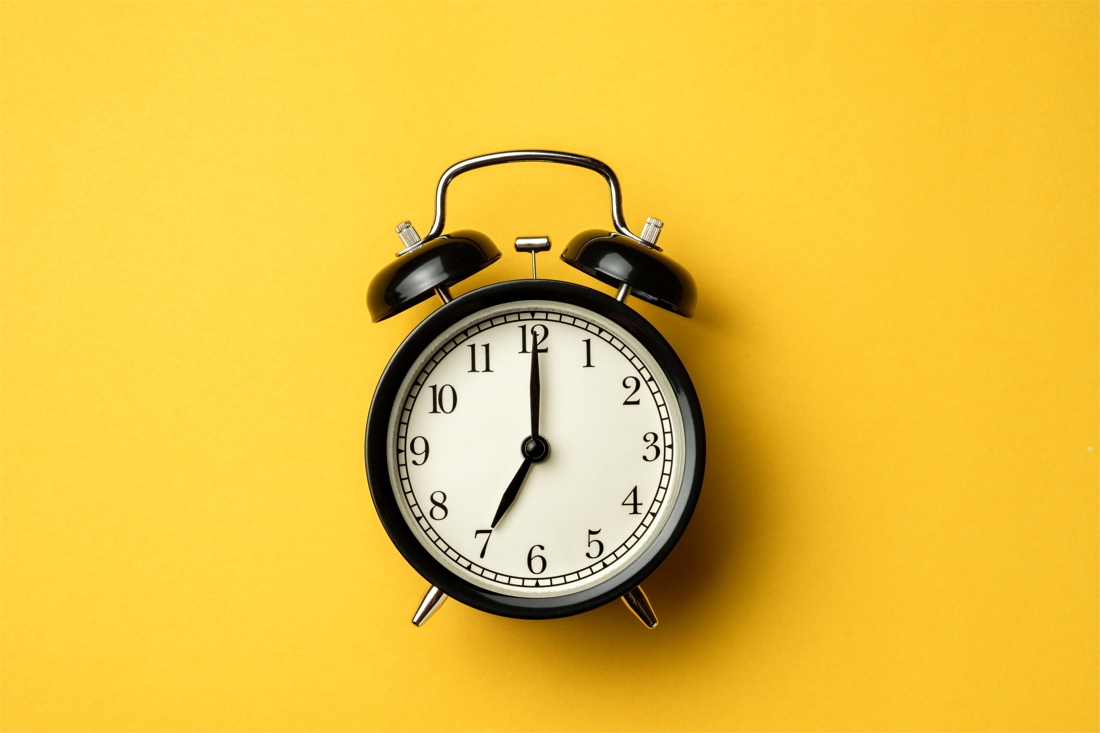 11 Oct

LET'S TURN THE CLOCKS BACK

It's time to turn the clocks back with our Managing Director Mel Atkins. Where did it all begin?

Imagine a time when mobile phones were the size of bricks with a 2 hour battery life. Imagine a time when social media was delivered to your door in the form of a letter. Imagine a time when the internet did not exist. Well that time for me was 1989. It was on April Fool's Day that an idea that had been bouncing around in my head finally became reality as I launched my first events company, The Finishing Touch. I say launch, the reality was I had a computer, a phone, a desk and a glossy new brochure. Oh and of course a copy of the good old Yellow Pages. It was just me at the beginning and to say it was daunting would be an understatement but more than anything it was energising and exciting.

[We delved deep into our oldest, dustiest box in the office and found these…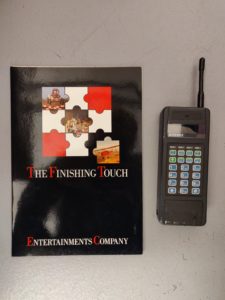 Mel's original brochure and mobile phone used when starting out.]
At that stage the events industry was very much still in its infancy. The Natural History Museum had recently opened its doors for events, lighting companies were beginning to emerge and outside catering companies starting to grow. The traditional option of booking a hotel ballroom was being challenged and companies suddenly had exciting choices where to stage their events. The key to this was knowledge and it was that knowledge that drove the rapid growth of The Finishing Touch. Building an extensive knowledge of venues throughout London and the UK along with a vast network of outstanding suppliers ensured we could provide clients with the confidence in knowing that one phone call to The Finishing Touch could provide all their event solutions.
We were effectively our clients Google. It was our job to ensure we sourced amazing venues and presented creative solutions whether for an offsite, conference or party. There was no email to speed the process of forwarding proposals. Everything went with our glossy brochure in the mail. Where we knew clients needed a rapid response we would hand deliver proposals in the evening to ensure it was there waiting for the client the following day. We aimed to provide the highest level of service at all times. We would then manage and deliver the most incredible events for our clients. The company grew mainly through recommendations and word of mouth as we staged thousands of events throughout the 90's. They were crazy but exciting days where a client's focus was on quality and creativity before budget.
The company grew quite dramatically over the years and was acquired by First Artist in 2007 and then re-branded as Ex Events in 2012 before becoming part of the Burnbrae Group in 2015.
The event industry is now completely different. Technology has changed the way events are organised and ran. Everything is much quicker. The amount of accessible information has skyrocketed and it can be hard to find a new venue the industry doesn't already know about… we've found some absolute gems this year which has been a real treat for both ourselves and our clients!
Quite rightly, our clients want instant solutions and the internet allows us the opportunity to find lots of alternative options. Are things better? It really depends who you ask. For those that worked in the industry in the 90's I suspect they may say 'no'. We are seeing selfie pods and magic mirrors being requested over the traditional photographer, digital caricaturists being chosen over regular caricaturists and Virtual Reality entertainment becoming ever more popular. As an agency it's important to keep up to date with these changing trends and to find suppliers we trust.
The clocks went back this weekend, but we're looking forward to what's next for our industry!